School Start and End times each day is 8:00 - 2:00
The 2013-2014 School Public Accountability Reports
Read Across America is March 2nd, 2015
"To learn to read is to light a fire; every syllable that is spelled out is a spark."
---- Victor Hugo


About Hope School

Hope is a special center school, which serves a population of students who are intellectually disabled. These students may also be autistic, visually impaired, hearing impaired, and/ or physically impaired. Hope also has a program for Behavior Therapy.
Hope School would like to thank the community for helping with the purchase of championship rings for the Basketball Team. It was a wonderful surprise for the team.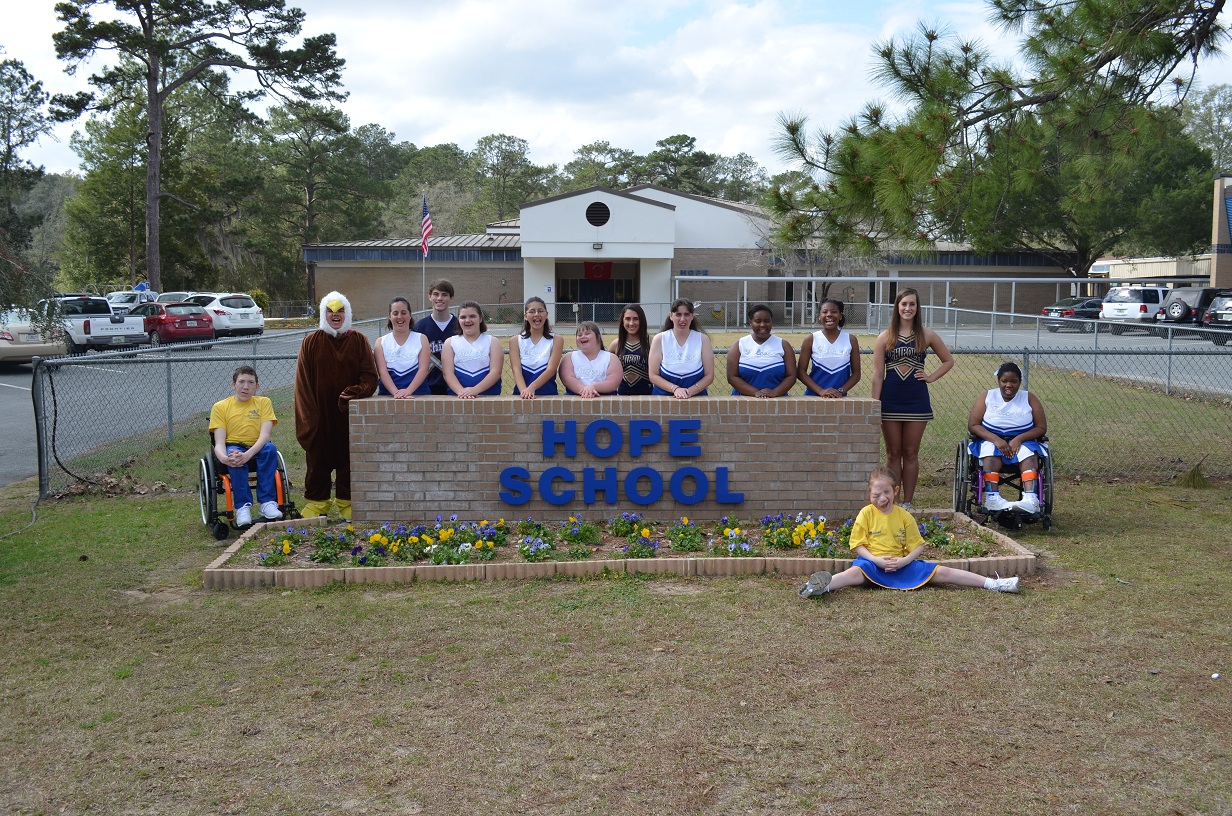 Mission Statement
The Hope School Mission is to provide a safe secure setting to deliver the instruction and resources needed to help each student reach their maximum potential to become as independent as possible at home, in the community, and during post-secondary education.
"We SOAR With Pride!"
Hope School recognized Autism Awareness with a group photo!